ISK About More Than Just the K
Below is a beacon article written by Diane McCarthy on how ISK has expanded its scope beyond the town in which it is named.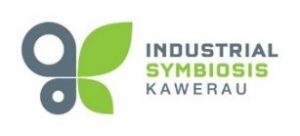 New temporary work visa category opening next month – 17 June, 2022
From the 4th July 2022 the new "Accredited Employer Work Visa" (AEWV) will be available. The visa is for temporary employment.
To access this Visa a New Zealand employer must be accredited with Immigration New Zealand.
ISK can assist with the following:
Employer accreditation
Ensuring the advertisement for the position complies with the visa requirements
Access to an Immigration Adviser if required
1.ACCREDITATION
To be eligible for accreditation an employer must:
Be a registered NZ business
Not have a history of non-compliance with NZ immigration and employment laws
Meet 1 of the following financial requirements:
1.3.1 Not have made a loss over the past 2 years or
1.3.2 Had a positive cash flow for each of the 6 months prior to application or
1.3.3 Have sufficient capital / external investment to remain viable or
1.3.4 Have a credible 2-year plan to ensure it is viable
1.4 Not exploit migrants and inform them of their rights
1.5 Offer advice to the migrant employees re: settling in, accommodation, registering with IRD, opening a bank account and other aspects of living in NZ
There are 2 levels of accreditation:
Standard
Where an employer is wanting to hire up to 5 migrant workers at any 1 time.
INZ fee is $740
High Level
Where an employer is wanting to hire 6 or more migrant workers at any 1 time.
INZ fee is $1220
ADVERTISING THE POSITION
An employer has a valid reason to apply for an AEWV when they have searched in New Zealand for a skilled worker and there have been no suitable results.
2.1 Adverts for the position must have been NZ wide and been run for a minimum period of 2 weeks. Trade Me and SEEK are deemed to be suitable NZ wide mediums
2.2 Adverts must display all the standard details – job description, hours of work, location, qualifications/experience.
2.3 At the end of the 2 week period the employer may apply to INZ for a job check. INZ will then consider the application re: the nature of the position, the quality of the NZ applicants (if any), why they are deemed to be unsuitable, whether the position can be filled by training a NZ resident.
Fee for the job check is $610
2.4 A Job Check IS NOT REQUIRED where the position pays twice the NZ median wage
5 An employer DOES NOT NEED TO ADVERTISE for certain skilled positions before offering the position to a migrant worker. e.g. Electrical Engineer, see the full list here:
https://www.immigration.govt.nz/new-zealand-visas/apply-for-a-visa/tools-and-information/work-and-employment/green-list-occupations
IMMIGRATION ADVISER
ISK is unable to provide immigration advice, but it can refer employers to an advisory firm.
The process for the new AEWV can be summarised as follows:
Apply for accreditation
Advertise role – if required
Apply for Job Check – if required
Have migrant apply for the visa.
For full information go to:
https://www.immigration.govt.nz/employ-migrants/new-employer-accreditation-and-work-visa/steps-to-hiring-migrants-on-the-aewv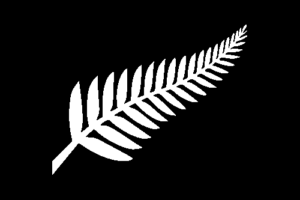 ISK Training Service, Upcoming December 2022 Courses
Call Elise a call (021 189 4463) or email (elise@isk.nz) and book a spot now.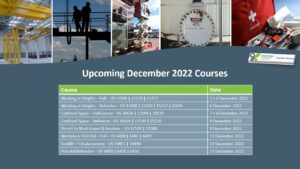 ISK Training Service, Working at Heights – 5 + 6 December 22
If your staff need Working at Heights, we still have spots available!  Call Elise a call (021 189 4463) or email (elise@isk.nz) and book a spot now.


Tauranga Business Chamber has an exciting opportunity for small business owners and sole traders to improve their digital skills – 30 May, 2022
Under the new Digital Facilitation Scheme, the Chamber can provide small businesses support and encouragement to adopt and practically use the Digital Boost Platform.
The scheme is targeted towards small businesses who:
Are in the initial stages of their digital learning journey
Are unfamiliar with the Digital Boost platform
Have a desire to improve their digital skills so that they can apply them to their business.
TBC are calling for expressions of interest from small business owners around the Western Bay of Plenty, who are interested in taking part in a free facilitated and fully supported digital learning programme with other likeminded small business owners.
How will it work?
Over a number of sessions, business owners will be guided through the Digital Boost programme so that you can walk away from the programme feeling empowered and confident on how to use a wide range of digital tools. The sessions will start mid-June and will take place over nine to 12 months.
If you've been thinking about improving your social media skills, your website knowledge, your understanding of e-commerce and more, but don't know where to start, this opportunity is for you.
Register now:
This is a chance for you to connect with other people in business, who are at a similar stage of their business journey, and have your burning questions answered in a supportive and engaging environment.
Registrations of interest are now open and places are limited , so please lodge them with us asap  – send an email to peter@isk.nz or office@isk.nz
Kawerau District Council Annual Plan- April 25, 2022
On Thursday the 12th May 2022 ISK will be holding a forum in its Boardroom from 16h30 to 18h00, to provide the Council with feedback on their 2022-2023 Annual Plan.  https://www.kaweraudc.govt.nz/sites/www.kaweraudc.govt.nz/files/documents/kdc_ap_2022_-_2023_rfs_0.pdf
The forum will be open to all members. Senior members of the Council – including the Mayor, Deputy Mayor and CEO will be present.
While the main issues for discussion are:
1. Funding the Rating Shortfall due to the closure of Norske Skog
2. Proposal for a secure asbestos containment site in Kawerau
The overall format will be to allow a two way discussion on any matters that members may wish to raise. It is therefore an ideal opportunity for members to bring to the attention of the Council, issues that they wish to be addressed and how these are best financed.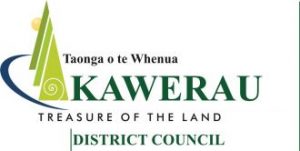 ISK CareerLink launched- April 8, 2022
ISK is proud to release their CareerLink: https://careerlink.isk.nz/, an online employment platform designed to help improve local industry's chances of finding the right candidate for their team. While also allowing prospective employees to showcase their CVs to a wide range of employers.
Individuals interested in working in Kawerau industry upload their CV and professional details onto the platform. Employers can then view these potential employees and make direct contact, once an employee is hired their CV is then removed from the platform.
Individuals wanting to work in Kawerau industry can create a profile for free and ISK members can utilise the platform with immediate effect.
If you are not a member, follow this link to sign up: ISK Membership 
General Management change at ISK- March 25, 2022
Su Cammell has been instrumental in the inception & development of ISK since the very beginning. Her energy and leadership has been especially valuable during the creation of ISK as an independent Incorporated Society.  Su wished to see ISK on firm footing before moving on from her role as Project Manager and that time has arrived.
ISK is pleased to have Peter Cowley join the ISK team as General Manager. Peter comes with long and varied experience in business & senior leadership roles in NZ and abroad.  To facilitate a quick start Peter will be at ISK Monday's & Friday's while transitioning from his current Group Manager role.
To get in touch with Peter send him an email at peter@isk.nz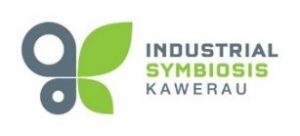 DPS Haulage joins ISK- March 7, 2022
DPS Haulage have joined ISK. If you require haulage for forestry then give these guys an email. Servicing a large portion of the North Island.
New member joins ISK – March 1, 2022
Industry Med have become members of ISK. Dr Sarah Gardiner and her team are located on Fletcher Ave and specialise in industry health.
Have a look at industrymed.com to find out more, or give them an email at nurse@industrymed.com
ISK growing – February 18, 2022
Long White Cloud Safety and Projects have joined ISK this month. LWCS is a consultancy company specialising in health and safety advice.
If your company is interested in joining ISK, then please give us a call on 07 3234088 to find out more.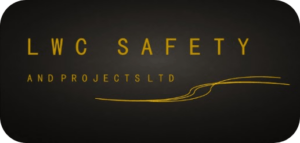 New members joining ISK – January 31, 2022
ISK continues to grow, as Ross Engineering have come on board. This company is a long standing business that is proud to support Kawerau's growth.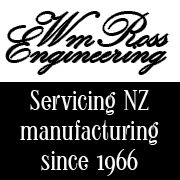 Rapid Antigen Tests – December 15, 2021
ISK have facilitated the delivery of Rapid Antigen Tests (RAT) for the use of their members.  These tests are useful for mitigating the risk of covid spreading in the community. The administration of RAT requires training, which ISK can assist with. All the staff here at ISK are qualified to administer the RAT in the workplace.
To ask any questions about RAT, please send us an email – office@isk.nz
New ISK members welcomed – November 11, 2021
ISK are happy to welcome two new members. East Coast Heavy Diesel and Mercury have joined the ISK team. Check them out here to see what they do around Kawerau.
If you are a business who is located, operating and employing in Kawerau and would like to know more about becoming an ISK member then please send us an email.
Sequal thinking outside the box- October 31, 2021
Sequal Lumber demonstrated excellent Kiwi ingenuity when they took matters into their own hands. Chartering a vessel, Sequal were able to continue to export product when global shipping problems have impeded other companies.
Read the full story here