ISK Training Services- May 12, 2022
ISK is about making business easier and better for local industry.
We are proud to announce the launch of the ISK training programme.
By consolidating training requirements across all companies ISK can deliver on:
Cost:

Training cost is lower due to ISK group buying power
All courses can be held in Kawerau – no need for staff to travel

Ease:

Companies merely need to notify us of their requirements, and we will place their staff accordingly
ISK will advise when refreshers are due and build these into the course program
ISK take responsibility for paying the training fees and planning the courses – this makes it seamless for the Training companies
ISK will load training certificates into BWARE and update dates once training has been completed
ISK will be able to advise participating companies of when refreshers are due and build these into the course program
| | | |
| --- | --- | --- |
| Course | Member Fee | Non Member Fee |
| Confined Space – Full | $465.00 + GST | $495.00 + GST |
| Confined Space – Refresher | $260.00 + GST | $280.00 + GST |
| EWP – Full | $400.00 + GST | $475.00 + GST |
| EWP – Refresher | $240.00 + GST | $255.00 + GST |
| First Aid – Full | $170.00 + GST | $175.00 + GST |
| First Aid – Refresher | $155.00 + GST | $160.00 + GST |
| Forklift – Full with F endorsement | $235.00 + GST | $265.00 + GST |
| Forklift – Full | $195.00 + GST | $225.00 + GST |
| Forklift – Refresher with F endorsement | $235.00 + GST | $265.00 + GST |
| Forklift – Refresher | $195.00 + GST | $225.00 + GST |
| Working at Heights – Full | $465.00 + GST | $495.00 + GST |
| Working at Heights – Refresher | $260.00 + GST | $280.00 + GST |
| Wheels, Tracks, Rollers | $265.00 + GST | $300.00 + GST |
Schedule:
May
June
July
First Aid – Full course – 24 May

First Aid – Refresher – 31 May

Forklift – Full / Refresher – 25 May

Confined Space – Theory – 29 June

Confine Space – Refresher – 30 June

First Aid Refresher – 14 June

First Aid Full – 21 June

Forklift – Full / Refresher – 8 June

Working at Heights – Theory – 16 June

Working at Heights – Refresher – 17 June

First Full course – 12 July

First Aid Refresher – 19 July

Forklift – Full / Refresher – 7 July

Working at Heights – Theory – 25 July

Working at Heights – Refresher – 26 July
All that is required is for you to contact Elise:
elise@isk.nz
021 189 4463
07 323 4088
Elise will take you through the registration process and provide you with access to all your staffs details once they are on the BWARE system.
ISK would like to take this opportunity to thank Su Cammell, Cam Smailes, Craig Milbank, Simone Du Plooy and Sue Gibbs for their assistance in getting this program going.

Kawerau District Council Annual Plan- April 25, 2022
On Thursday the 12th May 2022 ISK will be holding a forum in its Boardroom from 16h30 to 18h00, to provide the Council with feedback on their 2022-2023 Annual Plan.  https://www.kaweraudc.govt.nz/sites/www.kaweraudc.govt.nz/files/documents/kdc_ap_2022_-_2023_rfs_0.pdf
The forum will be open to all members. Senior members of the Council – including the Mayor, Deputy Mayor and CEO will be present.
While the main issues for discussion are:
1. Funding the Rating Shortfall due to the closure of Norske Skog
2. Proposal for a secure asbestos containment site in Kawerau
The overall format will be to allow a two way discussion on any matters that members may wish to raise. It is therefore an ideal opportunity for members to bring to the attention of the Council, issues that they wish to be addressed and how these are best financed.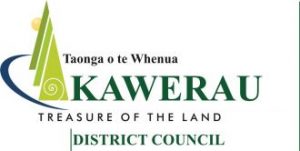 ISK CareerLink launched- April 8, 2022
ISK is proud to release their CareerLink: https://careerlink.isk.nz/, an online employment platform designed to help improve local industry's chances of finding the right candidate for their team. While also allowing prospective employees to showcase their CVs to a wide range of employers.
Individuals interested in working in Kawerau industry upload their CV and professional details onto the platform. Employers can then view these potential employees and make direct contact, once an employee is hired their CV is then removed from the platform.
Individuals wanting to work in Kawerau industry can create a profile for free and ISK members can utilise the platform with immediate effect.
If you are not a member, follow this link to sign up: ISK Membership 
General Management change at ISK- March 25, 2022
Su Cammell has been instrumental in the inception & development of ISK since the very beginning. Her energy and leadership has been especially valuable during the creation of ISK as an independent Incorporated Society.  Su wished to see ISK on firm footing before moving on from her role as Project Manager and that time has arrived.
ISK is pleased to have Peter Cowley join the ISK team as General Manager. Peter comes with long and varied experience in business & senior leadership roles in NZ and abroad.  To facilitate a quick start Peter will be at ISK Monday's & Friday's while transitioning from his current Group Manager role.
To get in touch with Peter send him an email at peter@isk.nz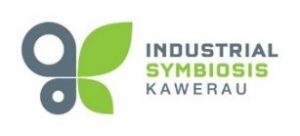 DPS Haulage joins ISK- March 7, 2022
DPS Haulage have joined ISK. If you require haulage for forestry then give these guys an email. Servicing a large portion of the North Island.
New member joins ISK – March 1, 2022
Industry Med have become members of ISK. Dr Sarah Gardiner and her team are located on Fletcher Ave and specialise in industry health.
Have a look at industrymed.com to find out more, or give them an email at nurse@industrymed.com
ISK growing – February 18, 2022
Long White Cloud Safety and Projects have joined ISK this month. LWCS is a consultancy company specialising in health and safety advice.
If your company is interested in joining ISK, then please give us a call on 07 3234088 to find out more.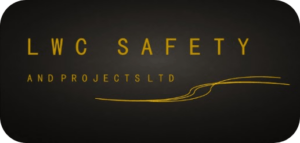 New members joining ISK – January 31, 2022
ISK continues to grow, as Ross Engineering have come on board. This company is a long standing business that is proud to support Kawerau's growth.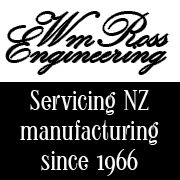 Rapid Antigen Tests – December 15, 2021
ISK have facilitated the delivery of Rapid Antigen Tests (RAT) for the use of their members.  These tests are useful for mitigating the risk of covid spreading in the community. The administration of RAT requires training, which ISK can assist with. All the staff here at ISK are qualified to administer the RAT in the workplace.
To ask any questions about RAT, please send us an email – office@isk.nz
New ISK members welcomed – November 11, 2021
ISK are happy to welcome two new members. East Coast Heavy Diesel and Mercury have joined the ISK team. Check them out here to see what they do around Kawerau.
If you are a business who is located, operating and employing in Kawerau and would like to know more about becoming an ISK member then please send us an email.
ISK Vaccination Clinics – November 5, 2021
Over two days (14 October and 4 November) ISK held vaccination clinics. By holding the clinic in the heart of Kawerau industry, ISK was able to make the vaccine more accessible for employees and employers, resulting in minimum disruption to their work day. 
More than 90 doses in total were administered over the two days, which was very pleasing to see.
Sequal thinking outside the box- October 31, 2021
Sequal Lumber demonstrated excellent Kiwi ingenuity when they took matters into their own hands. Chartering a vessel, Sequal were able to continue to export product when global shipping problems have impeded other companies.
Read the full story here